OUTDOOR + Street
"(Pour Femme)"
40 mins, all ages, physical comedy
With weird circus stunts, silly magic tricks, audience participation, awesome physical comedy and ping pong ball mouth juggling,
''Pour Femme'' is an all ages show that will leave you giggling with delight
Dan le Man – Pour Femme (Street) Technical Rider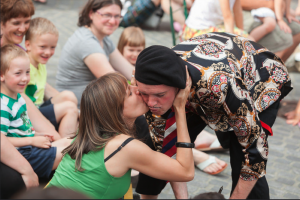 INDOOR + Stage 
'' Ahem… Wait wait wait! ''
50 mins, all ages, physical comedy
Dan le Man will have head shakingly good and bad moments in this wordless wonder of a show, as he trys out do himself and the audience by moving from simple tricks into more elaborate happenings
Inspired by magic, theatre, circus, travel and life
Dan le Man – Ahem..Wait Wait Wait (Stage) Technical Rider
INDOOR + Fringe
" Dicey "
Length is decided by the roll of the dice
16+, English
Cut the repertoire and new ideas of multi-discipline artist Dan le Man into separate parts. Jumble them all up. Then stick them back together in an order that is directed by the roll of a die
Welcome to Dicey, a one-man show that is fresh, new and different every time it's played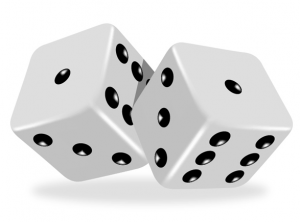 INDOOR + Fringe/Stage/Living Room
Tate Gebert in "Musical Genius?"
63mins
all ages, English
The word genius is often misused. In this case you might just actually be right. Coming from a sports background he took to music at a late age after a relatively serious incident left him without competitive edge.
The show will be a rollercoaster ride of the good and bad experiences Tate has had to endure on his colourful journey to become a musician. You'll hear stories from his musical travels on the Trans Siberian, in the busy malls of Vienna and in the tunnels of Tallinn.
Art critics have said he has the face for radio and a voice that would suit silent cinema.
Finally in concert. Tate Gebert.